In fairness this was only a matter of time, the Boss Monster series of games has been a fun franchise for the Brotherwise team, so it was only a matter of time before someone decided to grab the wheel and hit the track. Will be interesting to see how it plays and there are a few streams coming up. Check out the press release below and there's a link to all the crowdfunding goodness right there…. 
https://www.kickstarter.com/projects/brotherwise/dungeon-kart 
Dungeon Kart, an all-new game from the creators of Boss Monster, is about to hit Kickstarter! The Kickstarter will run from Tuesday, August 22nd to Thursday, September 7th with a funding goal of $35,000.
Dungeon Kart transforms the multiplayer mayhem of kart racing into a turn-based tactical tabletop experience for 2-6 players. Play as one of the baddest Bosses around while using Spells to disrupt other racers, grab coins, and power yourself up! With a lot of skill and a little luck, you can cross the finish line first and show your opponents who's Boss!
Choose your character from a list of Bosses from the world of Boss Monster. Each Boss has unique abilities to further their strategy in the race to the finish line! Next, choose your Kart from a selection of 8 unique player dashboards. Each dashboard has different capabilities for off-roading, speed adjustments, and more for ultimate customization.
Build your own race track with 10 double-sided track tiles for a different experience every time you play! Race with only a few tiles for a short circuit, or with as many tiles as you like for a full Grand Prix.
Your turn consists of moving the stick shift on your player dashboard up one notch or down one notch to adjust your speed. Your racer then moves the amount depicted on the dashboard! Different terrains cost more to move through, and if you land in difficult terrain, your racer has to adjust their dashboard to match the terrain type. You can drift once and turn your racer once per turn unless you spend enough coins to use a special power on your Racer card!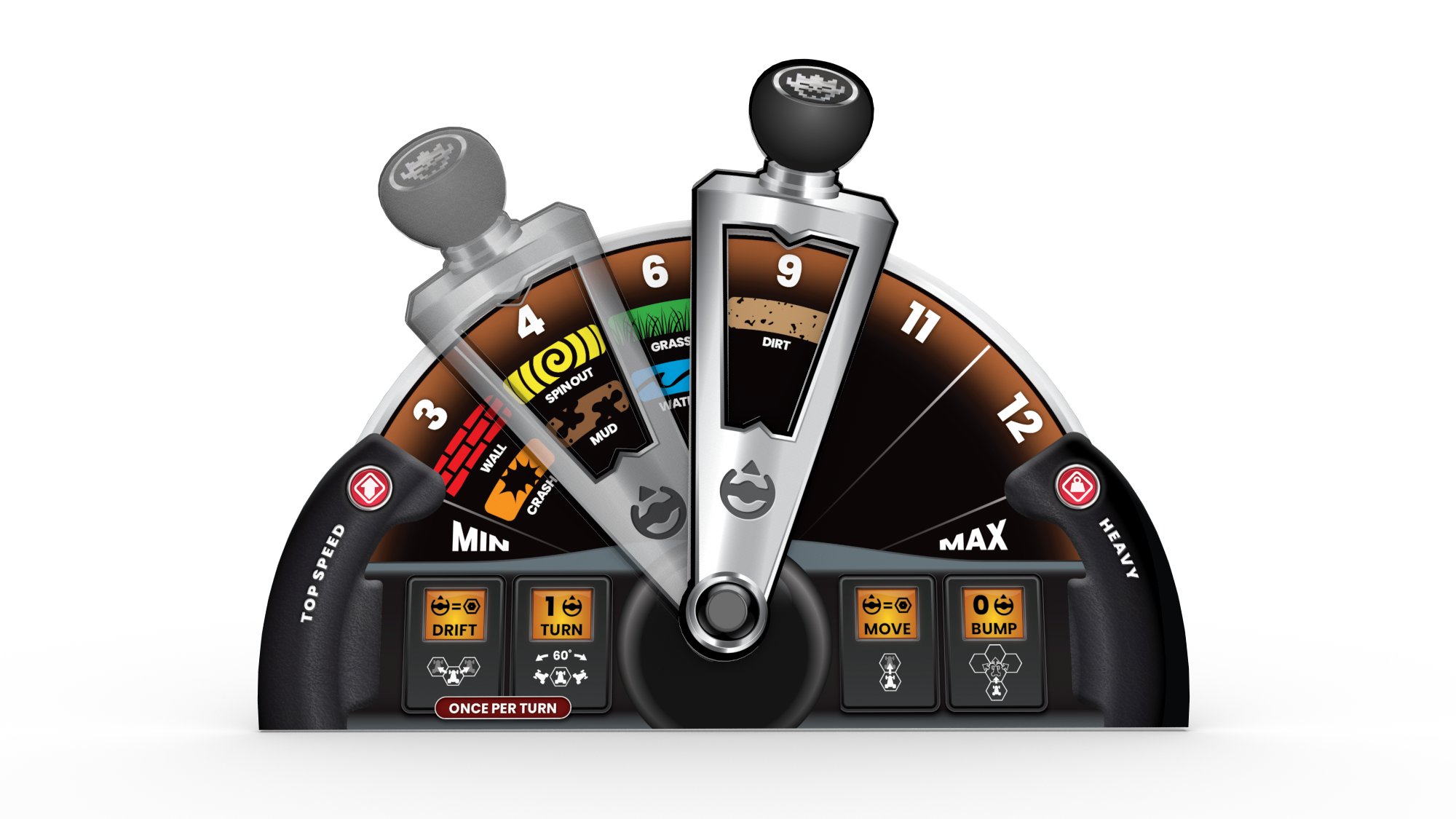 Watch out for Hazards on the road! Pesky heroes, bombs, and more will show up on the track. They'll cause your racer to spin out or crash making your speed go back to the lowest setting. But don't worry! You can use Spells to boost your racer or sabotage your opponents. The further behind you are in the race, the better the Spells powers are!
Whoever crosses the finish line first, wins! Dungeon Kart is a fast-paced game fit for any game night. Races last about 30 to 60 minutes, but the fun lasts through the high speed adrenaline each round!
The Kickstarter Campaign includes Stretch Goals for extra track tiles, new racers, Epic Heroes, and hazards. All of these stretch goals add more variability to the game and the perfect amount of chaos.
Ten years ago, Brotherwise Games self-published Boss Monster, a game that has gone on to sell over a million units. Now Brotherwise hopes to bring a new generation of video game fans to the table with Dungeon Kart!